Top Ten Differences Between the U.S. and Sweden
10. Swedes play football, while Americans play something else. (After watching the U.S. team in the World Cup, it's clear that American soccer and Swedish football are NOT the same sport).

9. Sweden thinks it's not part of the European Union, while the U.S. thinks Canada is part of the U.S..
8. Swedes know the difference between Sweden and Switzerland, while Americans don't really care as long as someone continues to manufacture cuckoo clocks and good chocolate.
7. Swedes go to Paris, while Americans go to Paris, France (as opposed to
Paris, Texas
).

6. Sweden has
fish eggs in a toothpaste tube
, while the U.S. has
cheese in a spray paint can
(and yes, it
is
actually called Easy Cheese).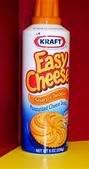 5. Swedes put salt on their licorice, while Americans put salt on their french fries.
4. Americans work 50 weeks a year for two weeks of vacation, while Swedes work two weeks a year for 50 weeks of vacation.
3. An American in Sweden is an expat, while a Swede in America is a
turnip
(and a Danish is a pastry).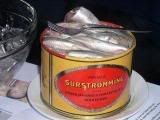 2. Health care in Sweden is free, while if you break your arm in the U.S., you pay your other arm and a leg to fix it.
1. Swedes eat rotten fish, while Americans throw it away.