Hello?!?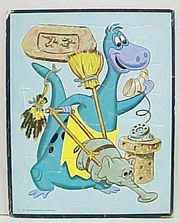 After my triple dose of cooing and diapers this afternoon, I'm feeling a bit ranty. Here's something I've always wondered. When I answer my mobile phone, I usually say "Hello?" and then wait for the person on the other end of the line to identify themselves. This is the standard telephone greeting in the States. This seems to confuse some people here in Sweden. I've tried answering the phone by saying my name, but it just feels
wrong
.
I find many things in Sweden to be rational, so why is it the case in Sweden that the person answering the phone says his or her name? I would think it would be the other way around. Presumably, especially if you are calling a mobile number, you already
know
who you're calling, and it should be your job as the caller to introduce yourself. (Most mobile numbers seem to be personal phones anyway, i.e. used by a single individual, except of course in the case fo snoopy signficant others who are curious why your phone is ring repeatedly at 3 am.) As the callee, it cannot be assumed that I know who is making my phone ring. When I say "hello," that greeting is followed by a question mark, as well as an implicit "With whom am I speaking?". I want to know who is on the other end of the line before I give them my name.
Gotta go. It seems I have a phone call.
"Hello??"