Happy pets
I'm a big fan of spoiling my pet to death, but there seems to be a point when "spoiling" is more for the amusement of the human involved than for the animal that is purportedly being spoiled. Do any of these pets look especially pleased to be wearing jewels or luxury accessories? The necklaces look like the kind of things I make that Kitty tries to help me with, by eating the wire. Yum yum.
Shall we play dress up with Mommy's jewels?
PUH-lease.


Puppies and pearls.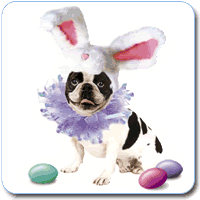 No comment.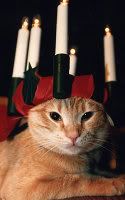 I just dare you to try to take another one.